Contact Us
Anping Wire Mesh Products Co., Ltd. Ming Feng
Contact: Zhang 18631879585
Fixed phone: 0318-7682823
Fax: 0318-7682823
Mailbox: 393960402@qq.com
Inquiry QQ:393960402
Flexible sand and dust suppression net
Release time:2019-02-20 12:57:50
Traffic:

1383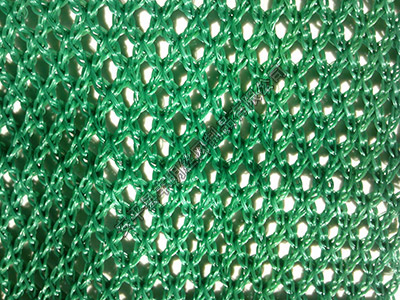 Polyethylene windbreak dust suppression net 450g used is greater than or equal to 95% high density polyethylene, anti UV agent, anti-aging agent, flame retardant, crosslinking enhancer was added in the production of raw materials; fire safety coefficient is high, flame retardant time greater than 4S, solid and durable, tensile coefficient for 220KN? Mm, impact coefficient with GB16909-1997. Can effectively absorb ultraviolet light, to beautify the city. Because of the excellent quality of raw materials in the natural environment, life in twenty years!
Polyethylene windbreak dust suppression application range is quite extensive, in agriculture the windproof net to provide the micro climate on crop; in more serious desertification areas to reduce the accumulation of sand, in environmental protection, the windproof net to reduce bulk material handling and stacking of the dissipation process of, especially suitable for coal storage yard, ores and other outdoor bulk material yard.
Windproof net is one of important technical parameters of porosity, namely the windproof net ventilation pore in the windbreak area accounts for the proportion, with E (%) said. The greater the porosity, flow through the network. When e is close to 100%, equivalent to no windproof net, there will be no shielding effect. When e is close to 0%, equivalent to the solid wall without holes, but as noted above, the wind effect is not good.
Feng Ming windproof net is high density polyethylene (HDPE) woven of, 50% porosity, using two superimposed layers, epsilon value at about 30% the following sections will from the wind tunnel experiment, numerical simulation and field measurement, discuss the windbreak effect.