Contact Us
Anping Wire Mesh Products Co., Ltd. Ming Feng
Contact: Zhang 18631879585
Fixed phone: 0318-7682823
Fax: 0318-7682823
Mailbox: 393960402@qq.com
Inquiry QQ:393960402
Polyethylene sand prevention and dust suppression network
Release time:2016-06-05 08:45:09
Traffic:

1832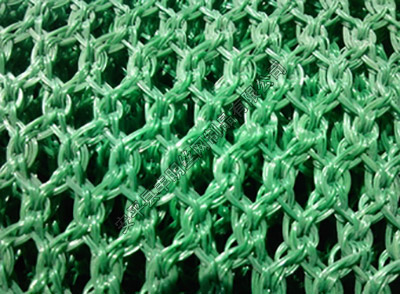 Polyethylene dust screen:
Wire diameter: 0.22 (mm)
Mesh width: 4-8 or by customer requirements (m)
Material: HDPE
Net length: according to customer requirements (m)
Purpose: dust net
Aperture: 4 (mm)
Color: green, black majority (can be customized according to customer requirements)
Flexible wind dust network in recent years, emerging a windbreak dust suppression of products. Its predecessor is building safety net extension changes and, after adding flame retardant agent, preservative, adsorption agent active ingredients, after years of testing and ultimately the formation of now the flexible wind dust network.
Flexible windbreak anti dust net, with traditional rigid windbreak dust: dust, wind resistance, abrasion resistance, flame resistance, corrosion resistance, but function but than traditional rigid windbreak dust networks get bigger promotion, flexible wind dust network to get rid of the rigid wind dust network resistance to the shortcomings of the poor corrosion, resulting in its service life is longer, and the price is high, due to the use of the reduced flow velocity, reduce floor wind pressure, wind power component of the principle of absorption, slow down the floor average wind speed: 70% - 90%; achieve dust suppression rate: 75 - 98%. Flexible windproof net can be applied to the double layer model, the principle is double in wind energy absorption of mutual friction produce large amounts of static electricity, for the adsorption of dust has great effect, dust suppression function to further improve, this is also the other steel network cannot achieve.